Posts for tag: dental injuries
By Park Dental Center
June 22, 2015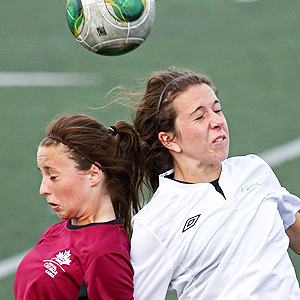 If you regularly participate in sports or other physical activity, you're at a higher risk for dental injuries. While chipped teeth are the most common result of these injuries, a few may result in more serious trauma — dislodged, cracked or knocked out teeth. In these cases, the core of the tooth — the pulp — and the root may have been damaged. Saving the tooth may require endodontic treatment and possibly the expertise of a specialist in the field, an endodontist.
Endodontics, from the Greek words for "within" and "tooth," is a specialty of dentistry that treats disease or damage affecting the inner parts of a tooth, particularly the pulp chamber, the root canals, and the root. While all dentists are trained in endodontic procedures, an endodontist has advanced training, experience and specialized equipment to address complex cases.
The type of endodontic treatment needed for an injured tooth will depend on the extent of damage. A mature, permanent tooth with pulp damage, for example, may require a root canal treatment. In this procedure the pulp chamber and root canals are thoroughly cleaned out, and then are filled with a special filling to prevent any future infection. Later the tooth should be crowned to permanently seal it. Although a general dentist may perform a root canal, more complex cases, such as a tooth with an extensive root canal network, may need to be performed by an endodontist using microscopic equipment.
A tooth that has undergone severe trauma, especially a knocked out tooth, will need extensive follow-up care by a general dentist and possibly an endodontist to improve its chances of long-term survival. Because of the severity, the tooth may lose viability and the body ultimately may begin to reject it. For this reason, the tooth should be monitored on a regular basis and may need further treatment from time to time, even up to five years after the injury.
One final word: if you participate in sports or exercise activity, you can significantly reduce your risk of dental injury with a mouthguard. There are various types, but the best protection is one custom designed to fit the specific contours of your mouth. We'll be glad to advise you further on how to protect your teeth from injury.
If you would like more information on dental injury prevention and treatment, please contact us or schedule an appointment for a consultation. You can also learn more about this topic by reading the Dear Doctor magazine article "Trauma & Nerve Damage to Teeth."
By Park Dental Center
December 29, 2014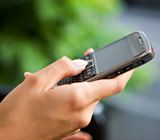 People always wonder when it is appropriate to contact their dentist. To answer this, we have put together the following list to provide some guidelines for you and your family. However, your calls are always welcome! Our goal is simply to give you some clear scenarios that illustrate when you should give us a call or come in to our office.
For Bite Related Problems
Early or late loss of baby teeth.
Difficulty in chewing or biting.
Mouth breathing.
Finger sucking or other oral habits.
Crowding, misplaced, crooked or even missing teeth.
Jaws that shift, jaw joints that "pop" or "click" or are uncomfortable.
Any change causing speech difficulty.
Cheek or tongue biting.
Protruding teeth — large overbite.
Teeth that meet in an abnormal way or don't meet at all.
Facial imbalance or asymmetry.
Grinding or clenching of teeth.
For Injuries And Immediate Care
Knocked out permanent tooth: Call us immediately. You need to take action within 5 minutes of the injury for best results.
Injuries to lips, cheeks, tongue or gums that appear to require stitches: Call us for instructions as soon as possible.
Tooth injury — if a tooth has shifted from its original position: Call us to tell us you are on your way to our office and see us within 6 hours of the injury.
Chipped or broken tooth that is still in its original position: See us within 12 hours of the injury.
A knocked out baby tooth: Call us as soon as possible.
Bleeding without any significant tears in tissue that could require stitches: Call us for instructions.
What To Do Now
If any of the above describe you or another member of your family, then contact us today to discuss your questions or to schedule a consultation. You can also learn more about treating dental injuries by reading the Dear Doctor article, "The Field-Side Guide To Dental Injuries."